Even though I have and LOVE my wedding dress, I still can't stop looking through magazines to see what is in fashion and what's trendy. (Totally playing with fire here!)
I received an email today from Ms. Vera Wang and was freaked when I saw that she has done a difusion line with
David's Bridal
with 12 dresses from $600-$1200. The dresses are lovely, but thankfully I don't like them as much as my dress. Whew!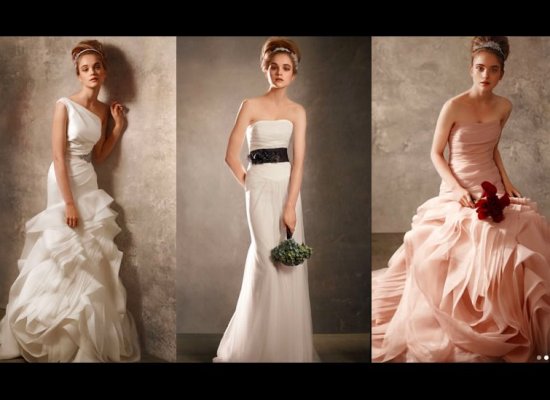 (Source: David's Bridal)
I think these are my three favorites. Aren't they so glamourous? It's not very me (thankfully), but I think they would make amazing wedding dresses. She also has a line of accessories and veils which I will definitely be checking out!